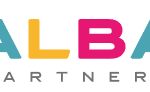 ALBA Partners.
About ALBA Partners
Established in 2016, ALBA is a Vancouver-based, fast-growing consulting company with services in career consulting, talent acquisition, and branding management. In 2021 we launched our talent acquisition service aiming to bring the same quality service to employers. And the overwhelmingly successful results spoke for itself. With the upcoming launch of ALBA LAB, we hope to inject a breath of fresh air to the Canadian branding & creative scene.
Position:                                 Vice-President
Wage:                                     C$ 64.00 Per Hour
Working Hours:                    35 Hour/Week
Vacation Pay:                        10 days of paid vacation per year
Terms of Employment:        Full-time, Permanent
Work Location:                     470 Granville St #930, Vancouver, BC, Canada V6C 1V4
Language of Work:               English
Job Duties:
·         Establish and update the company's policies, strategies, and objectives.
·         Establishment of new business departments and selection of employees for senior management positions.
·         Review reports on company operations in a timely manner.
·         Allocate staff, materials, and finance. Balance the resources of each department and establish and optimize the core business of the company.
·         Manage department managers to create a cooperative working atmosphere for the company.
·         Monitor and manage the performance of business units to ensure timely handling and decision-making of difficult issues.
Requirements:
·         A university degree in business administration, commerce, human resources, or a related discipline is preferred.
·         At least 3 years of management experience as vice president, preferred in the same industry.
How to Apply:
Please send your resume via email at albainc.hr@outlook.com
Successful applicants will be contacted for an interview.