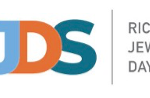 Website RJDS Early Learning Centre
The RJDS Early Learning Centre is a brand new non-profit child care facility in beautiful Richmond, B.C. opening in September, 2022. We are a close-knit group of educators and staff with values of collaboration, inclusion and respect and are a part of the well-established K-7 Richmond Jewish Day School.
We are looking to create a team of qualified early childhood educators who are strong advocates for evidence-based, developmentally appropriate practice and work well within a team. We strive to create an environment where our ECEs are open to trying new things and feel empowered to grow in their position. We are especially open to applications from visible minorities, indigenous people and newcomers to Canada.
Guided by the BC Early Learning Framework and the ECEBC Code of Ethics, we will be following a play-based philosophy with an emergent/responsive curriculum based on the children's interests and play behaviours, while incorporating elements of Jewish traditions and culture into the environment. Most importantly, we value relationships, strong communication, and children's rights.
What we offer:
·       A supportive and inclusive team environment
·       Ongoing opportunities for training and professional development
·       A competitive compensation package
o   Salary-based with consistent semi-monthly payments
§  Starting wage equivalent of $22-$28, inclusive of BCECE Wage Enhancement
§  Wages are dependent on experience, qualifications and expertise
o   Paid sick days
o   4 weeks paid vacation
o   Benefits package:
§  Extended health, dental, life insurance, etc.
o   Professional development allowance
o   40 hours a week with shifts between 7:30am and 5:30pm for full-time staff
o   20-30 hours per week for part-time staff
§  As our program is still new, we will determine the specific shift schedules based on applicant interests and growing enrollment.
o   Discounted childcare/school tuition
·       Convenient location
o   Free on-site parking
o   Easy access to Highway 99 and nearby shopping centres
o   Bus stop within steps of the school
Qualifications and Skills:
·       I/T or ECE certified
·       Applicants need not be Jewish, but have a strong understanding and respect for and/or willingness to learn about Jewish values, tradition and history
·       A strong understanding of emergent curriculum, play-based learning, the BC Early Learning Framework and/or Reggio Emilia inspired practice, or an eagerness to learn
·       Strong communication skills
·       Comfortable working in a fast-paced environment
·       Passionate about developmentally appropriate, best practice
·       Team player
·       An understanding of Attachment Theory, or eagerness to learn
·       An advocate for children, families and quality child care
·       Committed to ongoing reflection, professional development and growth
·       Open-minded and an advocate for inclusion and diversity
·       Fully vaccinated for Covid-19
Please send your cover letter and resume to our Program Director, Sara, at ssolomon@rjds.ca.